Water Filtration Solutions
Specialists in Brisbane, Gold Coast, Sunshine Coast & Ipswich regions.
Our trained technicians are the only authorised ZIP, Billi & Rheem service providers for boiling water in Brisbane.
We install, service and maintain all of your boiling and chilled drinking water systems.
About Boiling Point Services
Boiling Point Services are licensed and experienced Water Solutions Technicians. We sell, install, service and repair ZIP, Billi, Rheem and many more boiling, chilled & sparkling water systems. Shop for replacement filters and spare parts. Hot water, cold water, ambient water and sparkling water for your office or business location.
Our Services
Our Advantages
Is your current service provider licenced to work on such specialist equipment?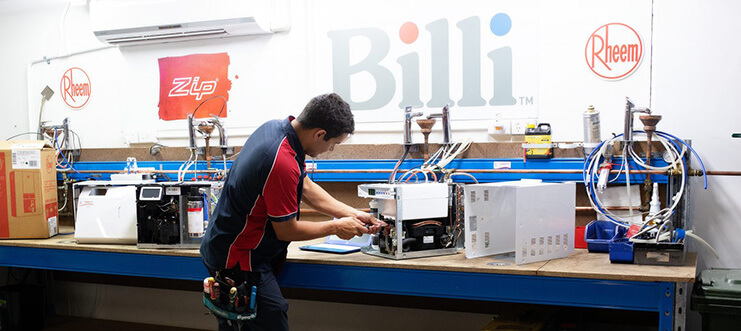 View Our Products
WHAT OUR CUSTOMERS SAY
Thank you for the excellent work Robert completed today, he impressed the centre team with his professionalism and expertise
We have been using Boiling Point Services for quite some time and are really impressed with their proactive approach especially with the routine servicing resume that has recently been put into place.
I was on another site and noticed one of your team delivering the same fantastic service that I am offered......I spotted the super clean and organised van
Boiling Point Services professionalism and response time is second to none. I would highly recommend them to anyone looking for a new service provider.
We have been using Boiling Point Services for many years and find their exceptional customer service, product knowledge and professionalism second to none. We would recommend them without hesitation.